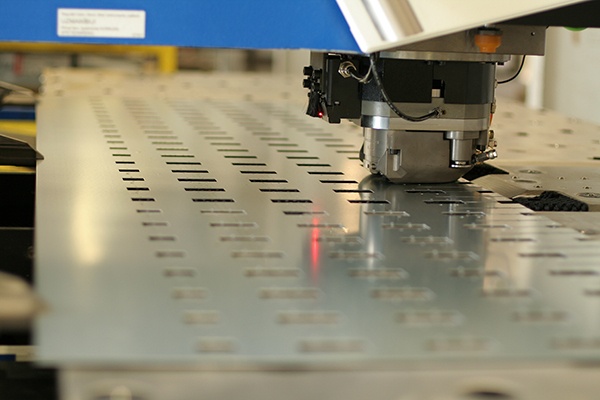 When you're building a new lab or making upgrades to your existing lab, warranties are a very important element to consider. When you're purchasing new equipment, you want to know that it's going to last a while, and it's going to perform to the high standards your laboratory holds. In order to ensure you purchase a product you can be happy with, many manufacturers offer warranties that guarantee the functionality of the piece you're investing in. No matter the application of your laboratory, a deep look into the coverage included in the product warranty of any piece of equipment is very important. But what do you need to know, and what questions should you be asking?
Many manufacturers work to make their warranties sound great, even if they're just a basic plan, which can make it tricky to understand what you're actually getting in your warranty. It's a good idea to ask as many questions as you can from the person selling you the product to ensure you know exactly what your product warranty covers, and what it doesn't. Here are a few things to keep in mind when you're weighing your warranty options:
Different Parts are Warrantied Differently
It's good to know that even when you're installing an entirely new lab, different parts of that lab will be warrantied differently. There is sometimes the misconception that much of the lab will fall under the same warranty guidelines when, in fact, most individual parts of a lab hold different warranties. Your casework, for example, might have a longer-term warranty that doesn't cover service. This is because casework doesn't often need much service because it doesn't have any moving parts, and also because casework tends to last longer that most things in a laboratory when cared for properly. Alternatively, your fume hood might have a short 90-day warranty that includes service. It's easy to assume that when you're having a number of things installed in your lab at the same time, that they'll have the same warranty. That's why it's so important to make sure you're keeping track of each individual warranty for every piece of your lab.
Ask About Time and Service
There are two major questions you have to ask when discussing warranties with a manufacturer, and they are: How long is it? and Is service included? Some warranties might be much longer, making them seem like great coverage, but then they don't cover labor, so you'll have to wait a while for a new part to make it to you, or you'll have to find someone in the area who can service the broken machine. If the warranty is long enough, and it's not an appliance your lab uses every day, then a longer warranty might be the right decision. But if it's a machine you need to run everyday tests, then you might want to find a manufacturer who offers a warranty that includes labor. This means that in the event that something goes wrong with say, your incubator, the manufacturer will send someone out to fix the issue, and their labor and the cost of the new part will be covered by your warranty.
Typical Warranties Last 90 Days
It's good to know that most standard warranties last about 90 days. This seems to be the agreed upon amount of time for a manufacturer to cover any damage or issue without question. While 90 days is the standard, most manufacturers will offer an extended coverage warranty that can extend for a few years, ensuring your lab stays in top shape for as long as possible, at a minimal upfront charge for you.
Remember that even though 90 days is the standard for most lab equipment, it's not a hard and fast rule. Some manufacturers offer non-standard warranties that might be shorter or longer than 90 days. If the warranty isn't explicitly stated when you go to purchase your lab equipment, it's important to ask about it.
Different Types of Coverage
There are two main coverage aspects to most laboratory equipment and casework warranties: installation and operation warranties, and warranties that also cover parts and labor. Installation and operation warranties are the most common, as they cover the machine during the installation, and through the first initial time period of operation. With this sort of warranty, a manufacturer is responsible for ensuring that the machine or appliance is installed properly and runs to manufacturer standards before they leave your site. They'll also help you out for those first few months, in case anything breaks or goes wrong.
A warranty that also covers parts and labor means that for the duration of your warranty, the manufacturer will send someone to your lab to fix an issue if anything goes wrong. This labor, as well as any parts necessary for your new machine, will then be covered under that warranty. Typically, a warranty that covers parts and labor has to be purchased as an add-on, or only comes with appliances with a lot of moving parts. It's good to know that you don't need a full extended warranty on every appliance and piece of machinery in your laboratory.
Warranties for Used Equipment
We know that when you're running a lab with a strict budget, it's not always easy to buy brand new equipment. Sometimes you need a new incubator or freezer as soon as possible, and there's no room in the budget for you to purchase something new. That's why used and refurbished equipment can be such a great option for a lot of lab managers. It's often a quick solution, and you can usually get a lot more equipment for your money. Used equipment is an excellent solution to these sorts of problems, but it is good to be wary when purchasing used laboratory equipment.
We highly recommend that you buy a used appliance or machine only if it offers a quality warranty. It's not worth it to buy a used incubator only to find out that it can't maintain a temperature a month later. The used appliances that come with warranties are easier to trust and offer a better ROI than those without coverage. Used machinery is another great example of a time when it's worth it to purchase an extended warranty. We know that sometimes these can just seem like an additional expense, but if you're buying something that isn't exactly sparkly new, that extra coverage can save you a ton of money in the long run.
Purchasing new equipment for your lab can take a lot of research, but when you know what you're looking for, your job will be much easier. Make sure you're looking for equipment with solid warranties and manufacturer's coverage, and you'll be sure to get items that offer decent ROI and will last your lab for years to come. If you have more questions about laboratory warranties, or if you're looking for equipment for your new or renovated lab, please get in touch with Multi-Lab. We've been installing, designing, and providing laboratory equipment for a variety of applications and industries, and we'd be happy to help you out. Give our office a call at 616-846-6990 or contact us online today!