Laboratory Countertops
---
Multi-Lab offers countertops specifically designed to meet laboratory specifications and applications in plastic laminate, epoxy resin, stainless steel, and phenolic. All Multi-Lab counter surfaces are durable and chemical resistant, and can be paired with our laboratory bench systems.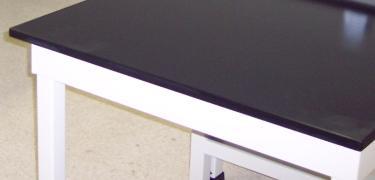 Epoxy Resin Countertops
Epoxy resin countertops are made of modified cast epoxy that combines outstanding strength and durability with chemical and thermal shock resistance. Epoxy tops are available in 3/4" and 1" thicknesses in black (standard) and other colors (special-order).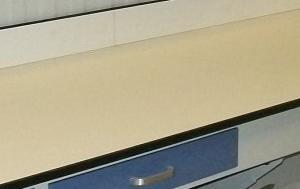 TopLab® Phenolic Countertops
TopLab phenolic core countertops are made with high pressure, monolithic laminate. This surface is specifically designed for laboratory use, and outperforms other countertop materials in chemical and stain resistance. Phenolic core countertops are available in thicknesses of ¾" and 1".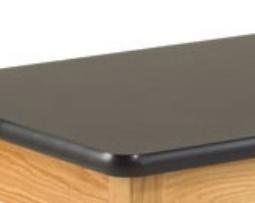 Lab-Grade Plastic Laminate Countertops
Plastic laminate countertops are comprised of plastic, such as Formica, Micarta, or Wilson Art, which is bonded to 1 ⅛" thick solid core particle board with water resistant adhesive; exposed edges are bonded in the same way as the top surface. Laminate countertops are available in 1 ¼" thickness.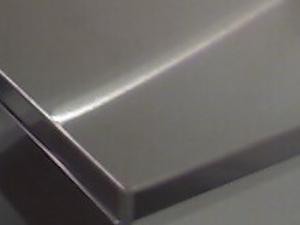 Custom Stainless Steel Countertops
Stainless steel countertops are available in 304 and 316 stainless steel, and are designed to your exact specifications.
For more information on available Multi-Lab laboratory countertops, click here to view our product catalog, or contact us by phone or email at (616) 846-6990 or [email protected].