LABS-TO-GO laboratory kits are perfect for rapid deployment of lab spaces. Our kits are manufactured in Michigan and are constructed of high-quality materials. They can be shipped to your location in weeks. The process for making selections is simple and easy. If you need assistance at any point feel free to reach out and ask us for help.
GET STARTED IN 5 EASY STEPS
1 - Identify your new laboratory specifications, requirements and measurements.
2 - Make selections for your Fume Hood, Work Spaces, and Storage & Cleaning Space.
3 - Make your selections for Color finish and optional equipment.
4 - Submit your selections to MultiLab and our representative will go to work on your project.
5 - Receive your quote and finalize your order with MultiLab.
If you have any questions or need help call our customer service department at (616) 846-6990.
SELECT FUME HOOD OPTION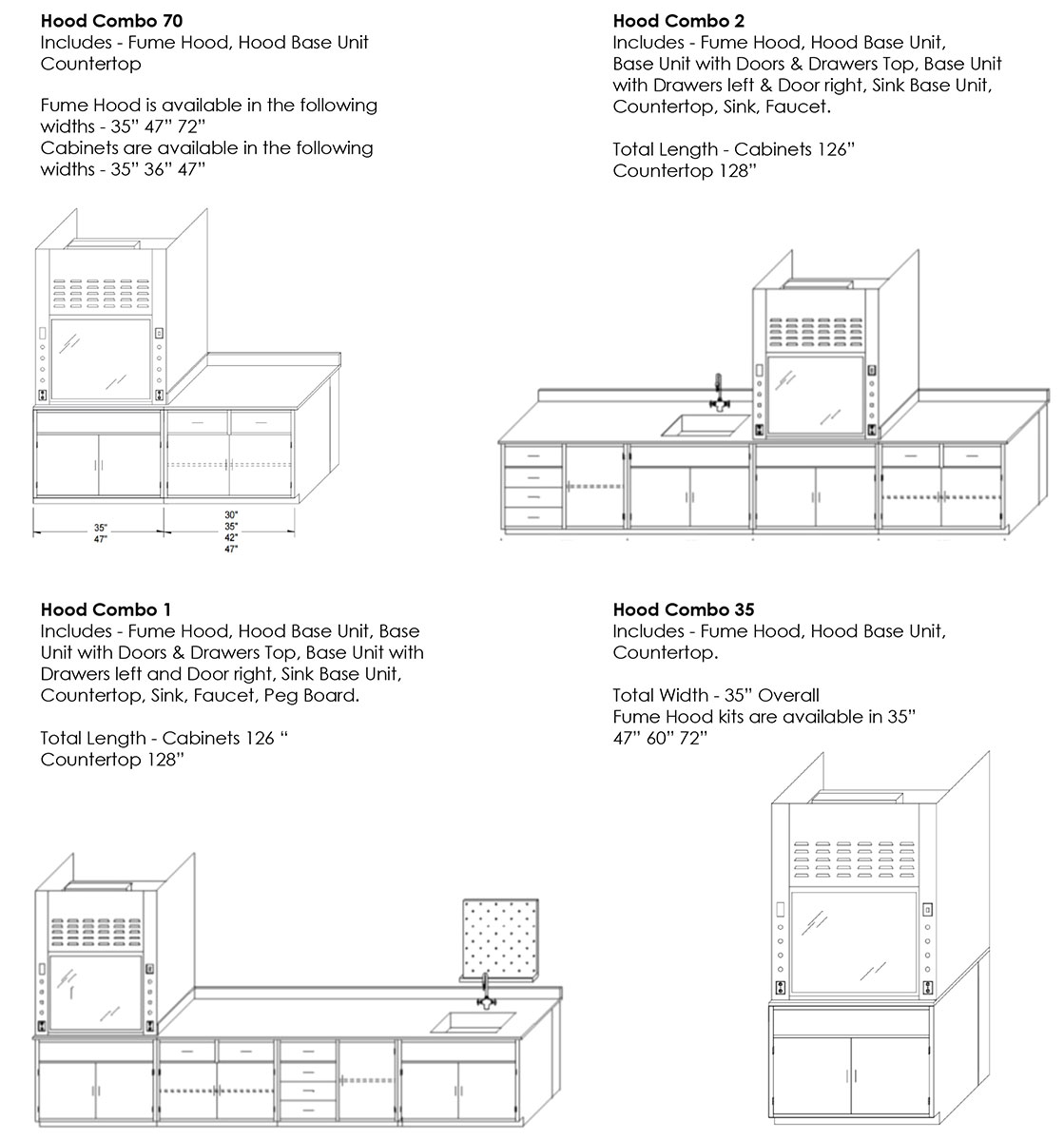 SELECT WORK SPACE OPTION
SELECT STORAGE & CLEANSING OPTION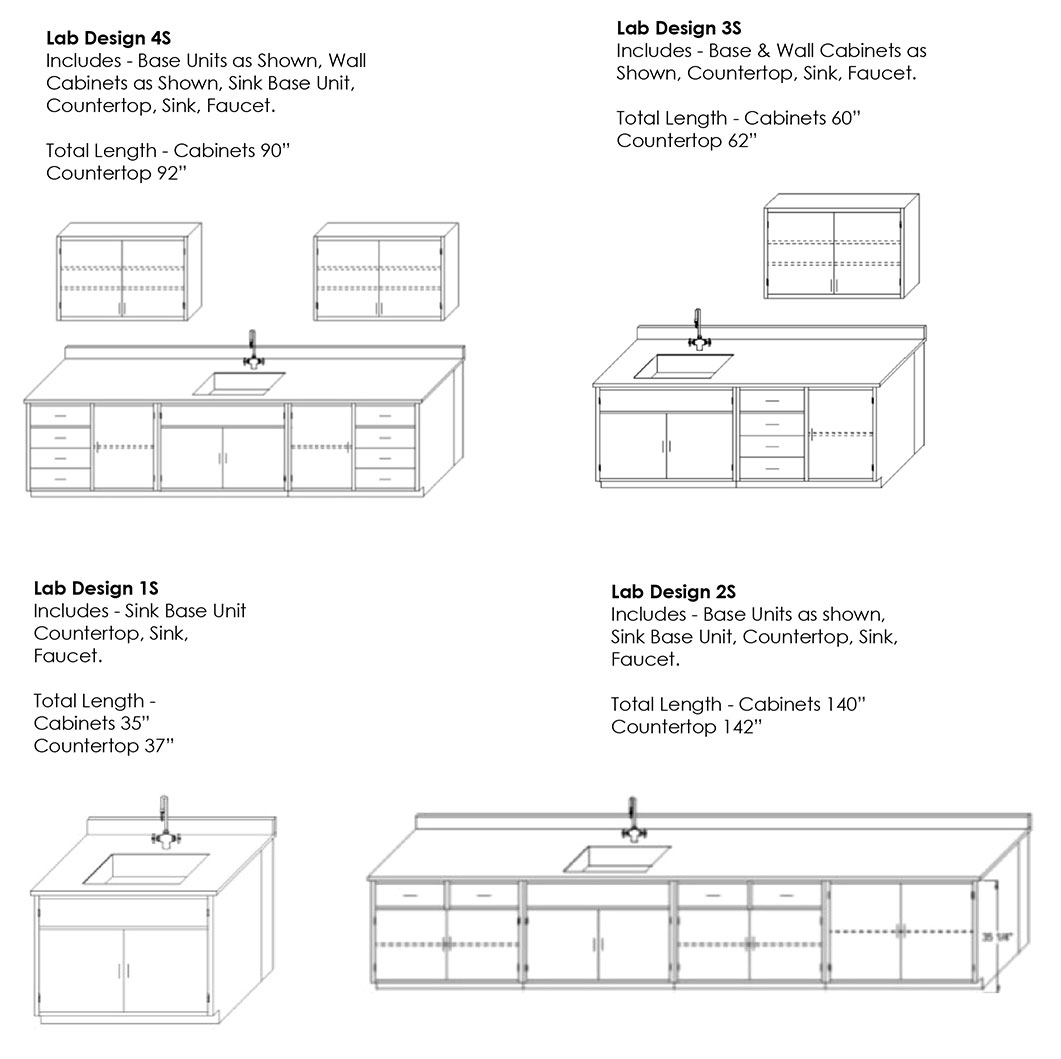 SELECT FINISH & COLOR OPTION
ChemBlock by MultiLab is a unique powdercoat finish that has superior durability and lustrous depth in colors. Our finish provides an excellent coverage that is resistant to most harch chemicals and environmental conditions. Chem-Block is a registered Epoxy-based powdercoat enamel formulated to exceed the requirements of SEFA standards and offer you a long-lasting finish.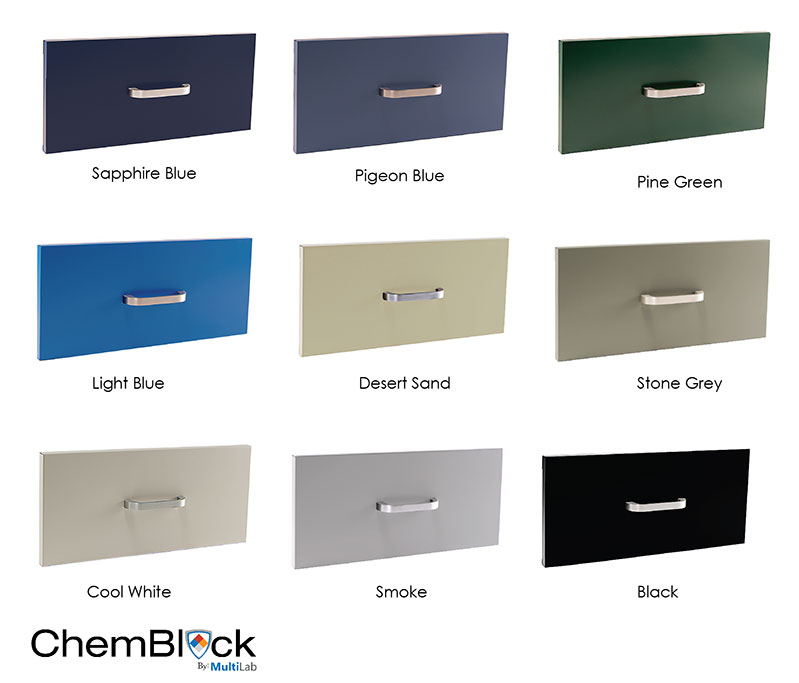 All LABS-TO-GO kits come with the following:
• Cabinets as indicated in drawings.
• Hinged door base cabinets include one (1) adjustable shelf.
• Wall cabinets include two (2) adjustable shelves.
• Base is 35 1/4" high.
• Base cabinets include floor levelers for easy adjustment.
• Base cabinets are 22" deep from front to back.
• Countertops are 1" thick.
• Countertops have a 1" overhang on front and sides.
• Wall Cabinets include a hanging bracket.
• All doors and drawers include pre-installed pull handles.
Fume Hood Kits include:
• All of the above plus your new fume hood.
• 1.25" thick epoxy countertop.
*We do not include any HVAC hook-up devices, electrical devices, plumbing supply or drain supply.
OPTIONAL EQUIPMENT: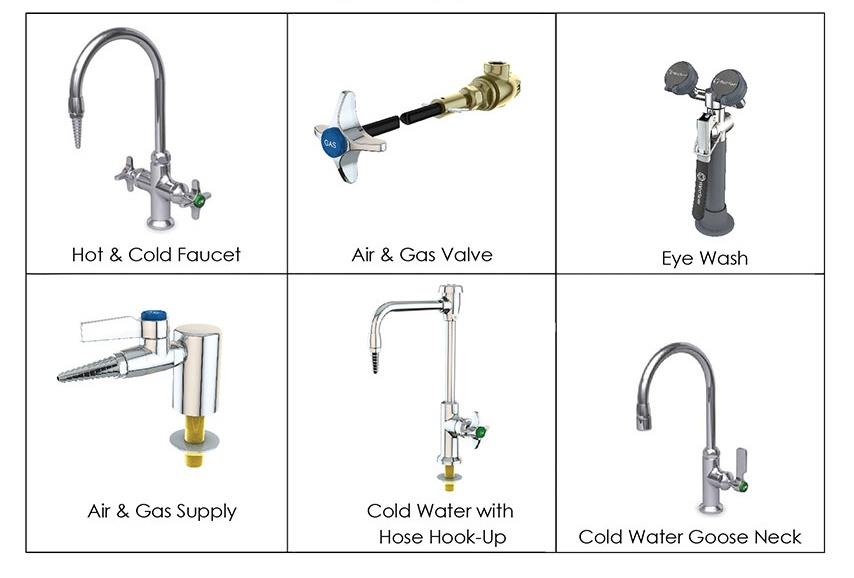 • Hot & Cold Faucet
• Air & Gas Valve
• Air & Gas Supply
• Cold Water with Hose Hook-up
• Cold Water Goose Neck
• Eye Wash Station
Your new LABS-TO-GO kit will arrive at your shipping destination shrink-wrapped. Each cabinet is wrapped individually, countertops are pre-cut and finished on exposed edges. Your sink and faucet will be packaged seperately.
GET STARTING TODAY BY CALLING (616) 552-4299
OR FILL OUT THE FORM TO GET YOUR LABS-TO-GO QUOTE BY EMAIL.