Download The Design Guide For
Updating Your Existing Lab: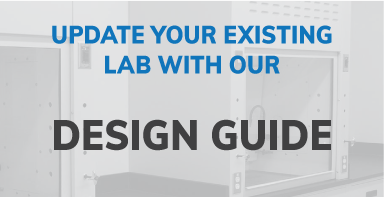 You've been working with the same lab for far too long. Your furniture has seen better days, your cabinets are starting to look a little worse for wear, and you've recalibrated your machines every day this week. Luckily, you finally found room in the budget for a lab redesign, and you just got word that it's going to be approved by your superiors. Now what?
We'll walk you through how to get started on your lab redesign from start to finish. Fill out the form below. We'll email you the Design Guide!
---