DOWNLOAD THE ESSENTIAL LAB FEATURE CHECKLIST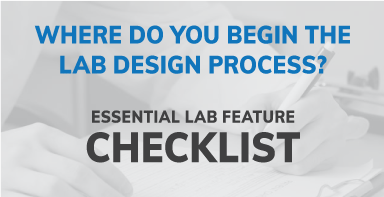 You're getting a new lab and are excited to expand your business, but where do you begin in the lab design process? Fill out the form below!
We've outlined the most important starting features for you in this Essential Lab Feature Checklist including:
• Air Systems
• Flooring
• Fume Hoods
• Standard Equipment
• Work Areas
• And more...
---